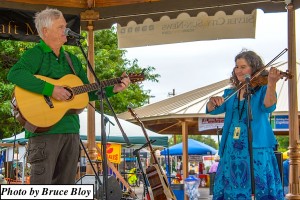 Welcome!  We invite you to share our love of acoustic folk music, presented on a variety of instruments.   Together we can explore and enjoy music from Celtic & American countries, along with some of our original compositions.
Through art and literature, the individual is bonded to the soul of humanity.  Music expresses spirit.  Through folk music, we connect –with ourselves, our neighbors, and people across time or geographic distance.
Juried roster artists since 1996 (Arts  Northwest-Northwest On Tour), we have performed for arts events and festivals in Scotland and across the Western United States.  Other venues include college, library, art gallery and coffee house performances, as well as schools and senior centers.  We were featured on the website for the public radio show, A Prairie Home Companion.
Step inside and share the joy of traditional and modern music that is "soulful and playful" (Idaho Falls Post-Register, Idaho)
 USING OUR WEBSITE: 
(1)  MOBILE – Click on the little "box of lines" at the top of your screen  and you will see the menu with links to our pages. 
(2) COMPUTER – The menu with links to our pages are on left sidebar – if you don't see the sidebar, make your browser window WIDER.
(3) CONTACT US:  Please use email or Facebook (see also buttons on left sidebar). .
Mountain Aire's FACEBOOK Page (click)
Mountain Aire's YouTUBE Page (click) 
EMAIL: music1 (AT) MountainAireFolkMusic (dot) com
©(P)Copyright & sound recording rights held on all music and video; copyright held on text and  photos.  Please ask for permission to copy or download.  (We encourage downloading the brochure & promotional package materials.)