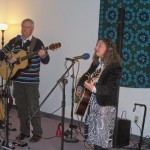 Scroll down for videos of original music. … all copyright & sound recording protected © (P)
For an INDEX to all VIDEO pages, click HERE.
(For more Mountain Aire VIDEOS, see our YouTube page:  https://www.youtube.com/user/MtnAireMusic/videos)
(Prefer to listen to AUDIO? – click HERE.)
(1) A short video of really quick clips (2:20 minutes)- see below for more:
(2) Robert's Originals – Wonderful Day (Guitars-Vocals) and Warm Springs  (Flute-Guitar)  ©(P) (2:37 minutes)
(3) Robert's Originals – Red Willow Waltz (Fiddle-Guitar) & The Seawitch Comes (Guitar-Flute-Vocals)  ©(P)         (4:19 minutes)
(4) Ronnee-Sue's patriotic march inspired by the Pledge of Allegiance (1:00 minute — yes, it can be easily sung).  Scored for piano/vocal, concert band, and orchestra.  Set to Ronnee-Sue's photos of wildflowers blooming in southwestern Arizona spring.   Want to hear it sung?  CLICK HERE                            © (P)
©(P)Copyright & sound recording rights held on all music and video; copyright held on text and  photos.  Please ask for permission to copy or download.  (We encourage downloading the brochure & promotional package materials.)
CONTACT US (see below):  Please use email or Facebook (see also buttons on left sidebar).
Mountain Aire's FACEBOOK Page (click)
Mountain Aire's YouTUBE Page (click) 
EMAIL: music1 (AT) MountainAireFolkMusic (dot) com