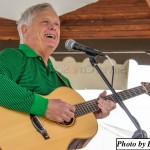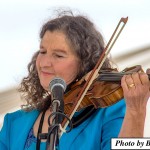 Scroll down to enjoy the live videos below…
VIDEO PAGE INDEX:  click HERE. … you can view a full-song performance of "Tim Finnegan's Wake" on the "Potpourri & Celtic" page!  (Prefer AUDIO?–Check out the AUDIO INDEX HERE.)
(For more Mountain Aire VIDEOS, see our YouTube page:  https://www.youtube.com/user/MtnAireMusic/videos)
(1)  The Soft Horse Reel – (Phil Cunningham-Scotland; Flute-Bodhran; 1:48 minutes) … from trot to gallop!
(2) Rantin' Rovin' Robin (There Was A Lad)  (Robert Burns-Scotland; Guitars-Vocals; 4:17 minutes with introduction)
(3) Stone's Rag (Oscar Stone; Fiddle-Guitar; 2:08 minutes)
(4)  Pokin' Around Me Knee (Irish comic song with introduction; a cappella; 2:32 minutes)
(5) In the Pines (Trad. Bluegrass; Guitar-Flute-Fiddle: our unique arrangement to the old standard — watch Ronnee-Sue change from flute to fiddle; 5:02 minutes with intro)
(6) St. Patrick's Day (Trad. Irish; Octave Mandolin-Fiddle; 1:45 minutes)
©(P)Copyright & sound recording rights held on all music and video; copyright held on text and  photos.  Please ask for permission to copy or download.  (We encourage downloading the brochure & promotional package materials.)
CONTACT US (see below):  Please use email or Facebook (see also buttons on left sidebar).
Mountain Aire's FACEBOOK Page (click)
Mountain Aire's YouTUBE Page (click) 
EMAIL: music1 (AT) MountainAireFolkMusic (dot) com