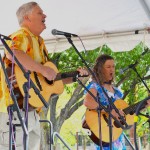 Scroll DOWN for an index of live performance video pages.  Click "WATCH" links below to open video pages in new windows ….
(Prefer to listen to Audio? – click HERE.)
(For more Mountain Aire VIDEOS, see our YouTube page:  https://www.youtube.com/user/MtnAireMusic/videos)
A POTPOURRI of American, Celtic & Original songs & melodies:                                WATCH POTPOURRI
ALL-CELTIC compilation (scroll down to #2):  WATCH CELTIC
ORIGINAL composition compilations:  WATCH ORIGINALS
Want to see some FULL SONGS?  WATCH FULL SONGS
©(P)Copyright & sound recording rights held on all music and video; copyright held on text and  photos.  Please ask for permission to copy or download.  (We encourage downloading the brochure & promotional package materials.)
CONTACT US (see below):  Please use email or Facebook (see also buttons on left sidebar).
Mountain Aire's FACEBOOK Page (click)
Mountain Aire's YouTUBE Page (click) 
EMAIL: music1 (AT) MountainAireFolkMusic (dot) com